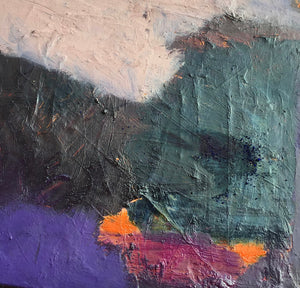 This painting is inspired by my Mediterranean upbringing. The vivid colours, the heady smell and taste of voluptuously ripe fruit, vegetables, flowers. The intensity of heat, softened by night and a soft breeze....
Oil, hand mixed oil, oil stick, pastel and wax on cradled panel
Dimension : 20 X 20cm
This artwork is offered unframed
Please note the two prices - 
If you are visiting the gallery or using click & collect chose - 'Gallery Price'
For UK delivery please chose  - 'UK with postage'
For other destinations please contact the gallery to discuss shipping costs.