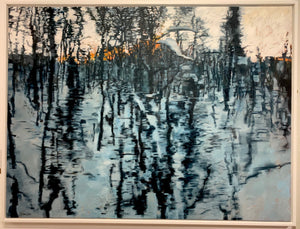 It was a residency in Norway in 2018 that brought about a major change in perspective and working patterns for me to relook at our connection with the landscape in a more primal and basic way. This is a view from the car window as I was returning home.
Mixed media on canvas
Dimensions : 126 x 96 cm 
For shipping to UK destinations please email to request shipping price with specialised Art Courier.