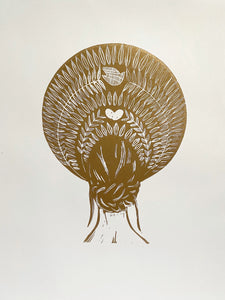 The Tree Crown weighs her to her earthly body, the body holds the metaphor to the roots of the 'Tree of Life'. She is Mother Earth. She is at once free and rooted. She is dark and light, she grace and power.  
Limited editions of 10
Please note the three prices
Gallery price framed or unframed.
With UK postage - only available unframed