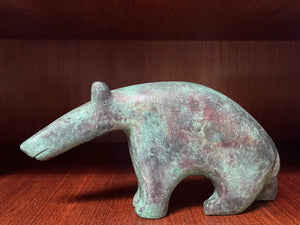 I have an image of a polar bear standing on the very last piece of ice. The Innuit believes that whatever you carve already exists within the stone; which I have found to be true.
Bronze 
Dimensions : L25cm 
Please note the two prices - 
If you are visiting the gallery or using click & collect chose - 'Gallery Price'
For UK delivery please chose  - 'UK with postage'
For other destinations please contact the gallery to discuss shipping costs.