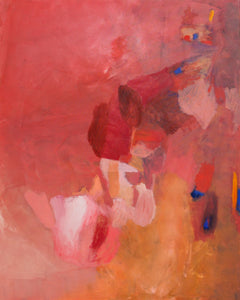 Inspired by the gorgeous pottering feeling that comes with summer, doors wide open in the studio, garden in full bloom and creeping in....late nights, the promise of possibility....
This painting holds these beautiful feelings. Painted on a sturdy deep edge canvas, the painting comes unframed with the edges painted to compliment the painting.
Acrylic, oil stick and pastel on deep edge canvas
Framed : 120 x 150 x 6 cm 
Painted on deep edge canvas, edges painted black to compliment the painting, the painting comes ready to hang
Please note the two prices, if you are visiting the gallery or using click & collect chose the 'Gallery Price' for UK delivery please chose  'With UK Postage'
Note : Postage is estimated, if postage is more than 10% less the estimate the balance will be refunded.