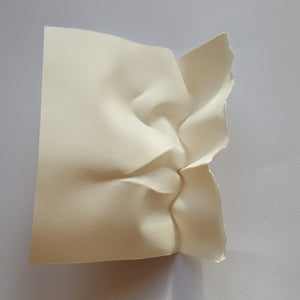 Hand folded from a square sheet of watercolour paper, creasing along the profile.
Arches Watercolour paper 300gsm
Dimensions : 9.5 x 11 x 4
The paper sculpture is shipped in it's own cardboard packing box. The sculpture floats delicately on a bed of tissue paper to support and keep it from touching the sides.