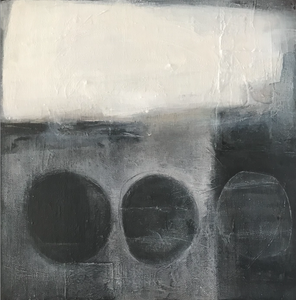 Both images are inspired by the pebble shapes on Gower beaches and the textures of the rocky coastlines.
Mixed media on board and canvas.
Framed Dimensions : 

Please note the two prices - 
If you are visiting the gallery or using click & collect choose - 'Gallery Price'
For UK delivery please choose  - 'UK with postage'
For other destinations please contact the gallery to discuss shipping costs.